Dealroom has published its annual European startups report with a focus on companies operating in the "Deep Tech" area. They define Deep Tech firms as those incorporating significant science or engineering elements to their products and services with an associated higher level of risk of not succeeding due to technical and market issues.
Although the risks may be higher, there are greater potential levels of support from different directions. Academia is the source of many Deep Tech startups supported by government funding, corporate R&D budgets and a sophisticated VC sector attuned to specific sectors.
European Deep Tech startups cover a range of sectors including biotech, autonomous vehicles, microprocessors, environmental and satellites. In the UK, innovation clusters around universities, including Oxford, Cambridge, Bristol and Warwick have seen considerable activity with significant investments going in to these spinoffs.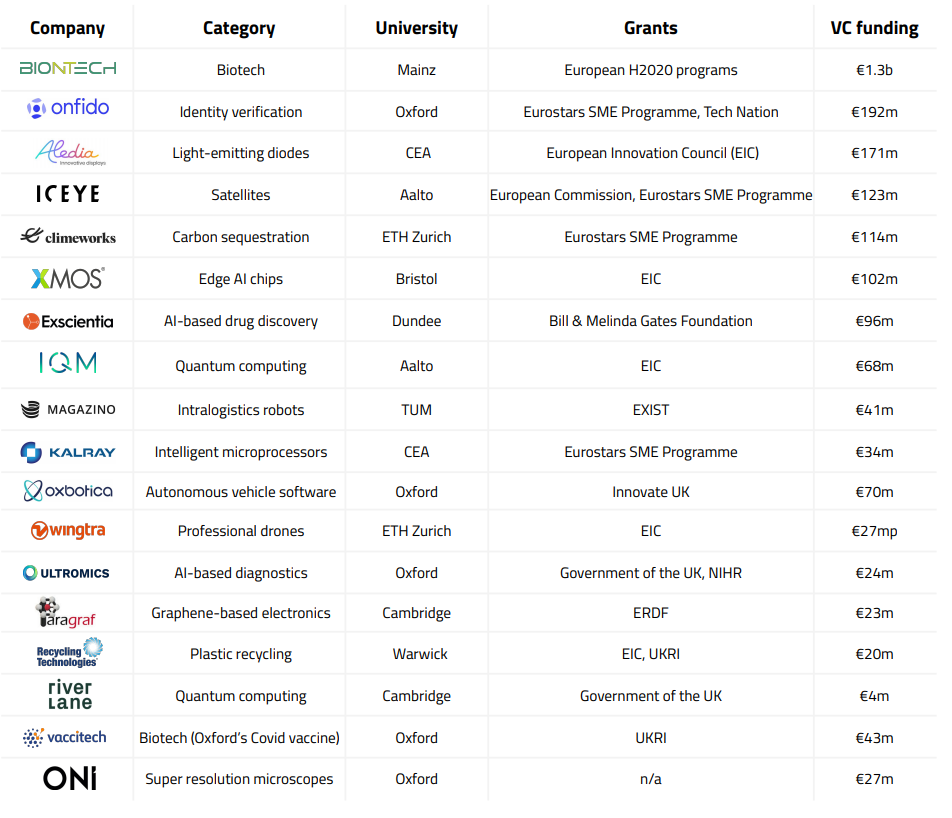 Overall, the UK leads Europe in terms of total Deep Tech VC investments between 2015 and 2020. The UK saw €12.6bn of VC money going into Deep Tech firms while Germany, the next largest country for investments, received €5.4bn. 
The report's authors see European universities as an engine of growth for this sector with new regulations and protocols for encouraging spin-offs needed to sustain this growth.