Beauhurst has released its 2021 report on high-growth businesses in London and the overall picture is generally positive despite a year of COVID-19.
In their first report in 2019, Beauhurst showed London accounted for 30% of high-growth UK companies but this rose to 33% last year and has remained steady since then.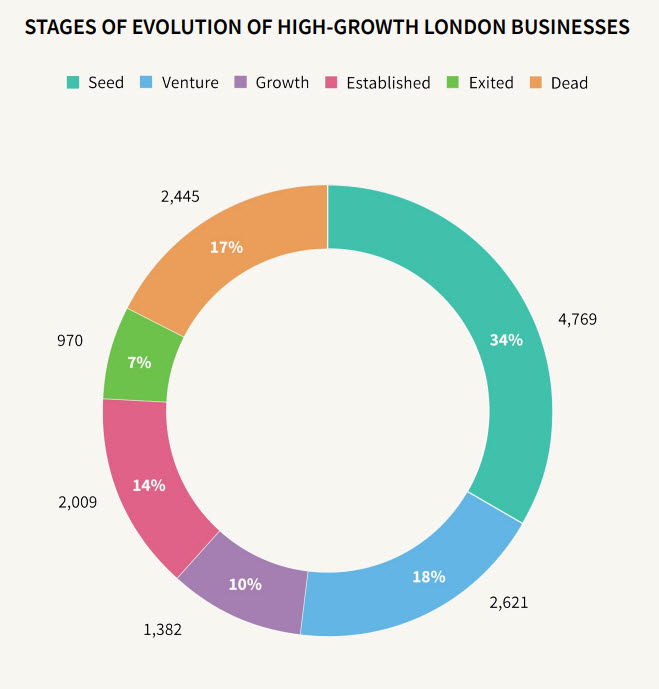 Beauhurst counts 10,781 active, "ambitious" companies in London with 52% of them being in the seed or venture stage. It defines such companies as either receiving equity investment, attending an accelerator, reaching 20% scaleup status, receiving an innovation grant of >£100k or being spun out of a university.
Not surprisingly, fintechs are the largest single grouping with AI and adtech following.