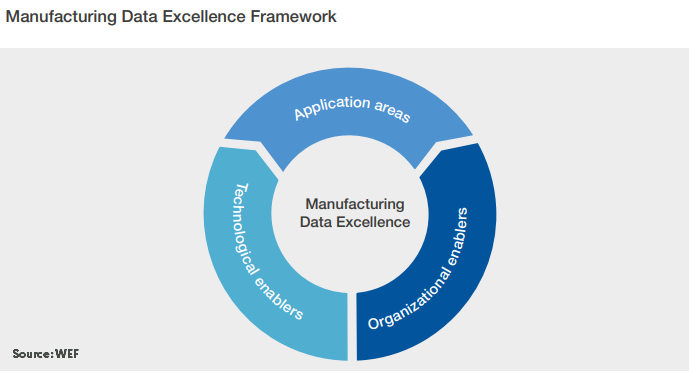 The World Economic Forum (WEF) has published a white paper making the case for manufacturing industries to ramp up their investments in data and analytics. According to the paper's authors:
"Manufacturing industries are on the verge of a data‑driven revolution. We will soon see companies collaborating in hyperconnected value networks in which data‑and‑analytics applications drive productivity, new customer experiences and societal and environmental impact. Nearly three‑quarters (72%) of manufacturing executives consider advanced analytics to be more important now than they were three years ago."
The paper outlines where value can be realised from data and analytics initiatives and identifies 3 key areas:
Productivity increase in manufacturing and supply systems;
Enhanced customer experience through improved products and services;
Positive impact on society and the environment.
6 priorities are outlined for manufacturers to successfully implement data-driven applications:
Define a data‑to‑value strategy and roadmap;
Incentivize internal and external ecosystem partners;
. Build capabilities to capture and use data;
Implement an open platform to unlock data silos;
Enable connectivity for low‑latency, high‑bandwidth data flows;
Ensure data security and privacy.
An outline for a manufacturing data excellence framework is proposed and the WEF invites stakeholders to contribute to the development of the framework through partnerships and sharing best practices.
Read the full white paper HERE.