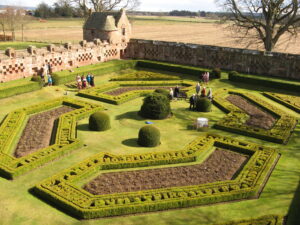 Machina Research's concept of Subnets of Things  to describe closed Internet of Things (IoT) systems where the information generated by the "things" is only accessible to one party and possibly its partners is a good description of where we are now with the IoT. This describes many of the Machine-to-Machine (M2M) systems currently operating in industrial processes to help improve efficiencies across a range of functions. While these systems make sense for their owners, they typically do not represent the vision many hold for an open IoT where information is shared (freely or commercially) across the internet.
So is this bigger vision likely to be realised? At the moment I think it is unlikely, at least in the next five years.
Parallels are often drawn with the mass adoption of the internet and World Wide Web (WWW) in the 1990s and, while direct comparisons are inherently flawed, I do think we can learn something by looking back 20 years.
An early key driver of internet adoption amongst businesses and consumers was email. Being able to communicate for free across an open, non-proprietary network with anyone else on that network was an appealing prospect even though we may curse our overflowing in-boxes now. Closed networks such as Compuserve, Prodigy and AOL had allowed email communications for their subscribers but these were limited to being able to email only other subscribers on the same network. Being able to break free of this walled garden started the inevitable decline of those networks.
Similarly, the WWW broke down the barriers to accessing content that was not solely from network-approved suppliers.
Google encouraged further use of the WWW by both content producers and suppliers because it provided an efficient way to find content which more closely met the needs of searchers than previous search engines had been able to.
The launch of Google Adwords in 2000 and then Adsense in 2003 provided a way for content producers to generate revenue from their websites as well as a highly profitable revenue stream for Google to invest further in their search platform.
This combination of an open communications network with a freely accessible content layer and a service which allowed information discovery and revenue opportunities for third parties goes a long way to explaining why the internet and WWW are so central to our lives today.
Currently, the IoT is at the Compuserve/AOL stage of the internet, around 1990. Technically, we have a range of hardware, platforms, standards and protocols which, in theory, could deliver a true IoT but there are some crucial components missing: an equivalent of the WWW to act as an open platform for data sharing and an equivalent of Google to offer discovery and revenue opportunities.