PitchBook have released their Q1 2021 analyst note for European Private Capital Outlook. As well as predicting that European private equity (PE) deals will set a new high of €480 in 2021, the report does not expect Brexit to reduce VC deal value in the UK.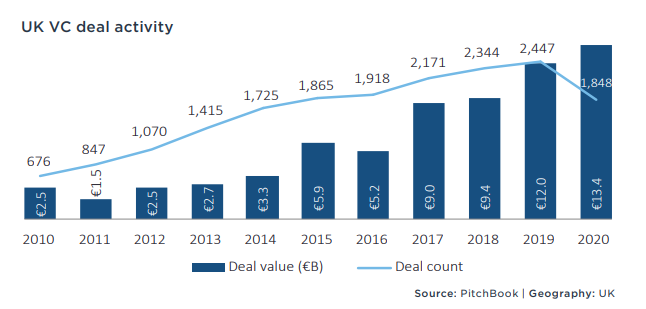 PitchBook argues that the last 4 years of Brexit uncertainty have not slowed down VC investments and that now there is a deal, of sorts, this position is onlikely to change. They believe London still acts as a lure to companies for its vibrant ecosystem of skills, academic excellence and capital resources.
Their main caveat to this prediction is that regulatory changes may impact future decisions by VCs and startups. The uncertainty in the extent to which the UK may diverge from EU rules is an issue that will hopefully settle down over the next few years.