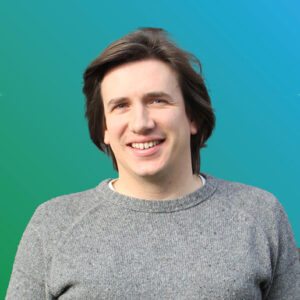 As data increasingly becomes a strategic tool for companies as well as a competitive differentiator, building the skills and capabilities to move into a data-driven future is a growing challenge for many firms. There is no shortage of technologies, both hardware and software, to help this transition but effectively integrating these technologies within an organisation while managing the associated data flows often requires external help. This is where UK-based Comma comes in with its expertise in helping companies through their digital transformation.
I recently spoke with Comma's CTO, Mike Evans and Consulting Director, Stuart Squires to find out how they help their clients maximise their returns on data management.
Could you give us a brief overview of what Comma Group does and why it was founded?
Comma is a specialist consultancy providing advisory, delivery and support services for data management, data governance and data quality. Operating in the US, UK and Europe, we provide a comprehensive list of data services, including data governance, data quality, technology implementation and data migration. Driven by business outcome and long-term success for our clients, the team at Comma are invested in delivering solutions that align to each business' objectives. We are not just another system integrator but a strategic partner, with a clear goal of connecting people and data.
What technology partners does Comma Group work with?
We have built strategic partnerships with industry leading software vendors, including Stibo Systems, inRiver, Semarchy, Tibco, CluedIn, Enterworks, Experian, Reltio, Agility Multichannel, Profisee, Productsup, snapLogic and riversand.
As mentioned above, you describe yourselves as strategic partners with your clients rather than simply systems integrators. How does this work in practice?
It's simple really – we show integrity. For us, it's not all about selling the next service or product to our clients: it's about doing the right thing. In fact, we had a situation just last week with a client who we provide data management design, build and support services to. They asked us to look at quoting for building a data conversion program in their data management platform – knowing they have an integration strategy and 'other' technology that will provide them with a 'better' solution, we advised them against this and politely declined to take their money.
Ultimately, we are successful if our clients derive more value from their data as a result of the work we do together. We're not motivated by installing technology, or by doing the bare minimum to tick a box and say 'we have implemented MDM'. What drives us is seeing true business improvement through better management of data, and being able to step back from a business, having influenced a positive change.
Does Comma Group focus on particular sectors or industries?
We often say, 'Data is data' and that methods or approaches which have been applied successfully in one industry can be applied to others. We enjoy providing alternative viewpoints – whether that's bringing industrial manufacturing good practice into the running of restaurants or applying financial services good practice to the emerging regulations in the building sector.
That said, expertise in the specifics of industries can be beneficial, and we're proud to say that we can count two of the top three pub/restaurant chains in the UK as our clients; we work with many building and electronics manufacture and supply companies and we work with some of the biggest department and grocery stores across Europe.
In terms of the types of data that Comma Group helps clients with, is this mainly internal data sets or a mix of internal and external data?
Did we mention that 'data is data'? Are there any truly 'internal' data sets anymore? Often, the desired outcomes for data projects are based around producing data that other organisations or people can understand. Data about 'products' should originate from the manufacturer with subsequent organisations in the supply chain becoming the 'custodian' of this original data whilst having the ability to enhance it with their own information.
We find that speaking the same language is key, which is why we push for the use of industry standards. When it comes to the data about people who truly owns this? We do a lot of work helping organisations get a 'single view of customer': and when we find they don't have one, it's often because the organisation has multiple ways of collecting, storing and disposing of this data while it is in their 'custody'.
A critical part of any master data management programme is recognising who are the customers of the data, both within and outside of the organisation, and what their needs are. This then enables us to implement more effective models and processes, promoting consistency across the organisation and contextualisation to the different customers of the master data.
Could you give one or two examples of the types of clients you work with and what you have done for them?
Of course. We have recently worked with a large UK high street multi-brand retailer – putting in the technology and processes to enable a single view of their customers – which has involved the processing of half a billion records.
By putting in the technology and processes to support their multi-channel strategy, we have enabled seamless data exchange with online/app ordering platforms, as well as supporting new delivery models and increased flexibility in their food and drink offering. This is a multi-domain MDM initiative, supporting the management of raw material, finished good, supplier, distributor and location data.
You were recently acquired by the US firm, Amplifi. How will this impact on the work that Comma Group does?
Positively! It gives us access to more expertise and to different perspectives. Our people are, and have always been, Comma's core strength. In joining forces with Amplifi, we are now part of a bigger pool of talented, like-minded individuals who share a passion for delivering data excellence to our clients. We are truly stronger together.
Data is often viewed as a potential source of competitive advantage for companies. How do you see this evolving over the next five years?
When it comes to data about 'things' hopefully there will be more transparency and sharing.
Unfortunately, we have a rather sad situation where things seem to have to go wrong and regulations have to be put in place before 'mainstream' businesses take action. We have seen this with financial regulation after the financial crisis in 2008 and the food allergen regulation named 'Natasha's Law' after the tragic death of Natasha Ednan-Laperouse in 2016. Plus, the building material regulation with Code for Construction Product Information (CCPI) after the Grenfell Tower disaster in 2017.
As well as affording the opportunities to gain competitive advantage we see that good data underpins doing safe business. We have to start pre-empting the issues and this is where looking across industries and learning the lessons of their past is vital.
At risk of sounding a bit 'geeky', an increased focus on metadata (the data about data), is something that we are already seeing and believe will continue to grow over the coming years. Organisations that understand their data and how it travels within and outside of the business are typically able to operate with increased agility over their competitors. In today's unpredictable world, businesses that focus on understanding and using metadata effectively are setting themselves up for success.
At Comma, we connect people with data and get your data exactly where it needs to be.
To find out more about Comma you can email them at hello@comma-group.com or visit their contacts page on their website.