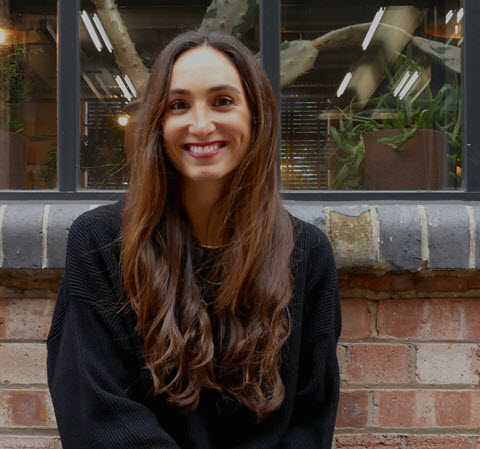 By its very nature, the FMCG sector has always relied on data to track inventory and sales at scale and speed. Supermarkets and their FMCG suppliers were pioneers of data handling technologies such as bar codes, EFTPoS and EDI. However, for FMCG companies the challenge has been to work with the multiple systems employed by supermarkets and other retailers. Differing data standards, protocols and APIs require considerable effort and resources to track sales and ensure products are where they should be. This is particularly true for smaller suppliers that may not have the skills or time to do this. 
The 2 founders of elm, Emily Prevezer and Cian Kennedy, spotted this problem several years ago and over the last year have been building an integrated solution for FMCG firms that tames disparate data feeds from multiple retailers and provides visualisation tools to better understand what is selling and where. In this interview with elm co-founder, Emily Prevezer, we get to see how a new approach to handling retail data can help both suppliers and retailers across online and physical channels.
Martin: Can you tell us a bit about the history of elm, who founded it and why?
Emily: elm was founded in April 2020 by Cian Kennedy and myself. We started elm with the ambition to bring data superpowers to FMCG brands – big or small. We were both working as data consultants helping a variety of startups build data foundations to their business. We got the chance to work with a couple of FMCG brands and saw just how antiquated the data platforms they had to deal with are. We immediately saw a chance to both save companies time and drive revenue through a data-first approach to their business operations.
Martin: What are the company's core product/service offerings?
Emily: Our core product is a data tool that provides brands with one consolidated data platform, allowing them to see all their sales data from any given channel (from the likes of Sainsbury's to Tesco, Amazon to Shopify), all in one place. The core tool does 4 main things for brands:
Automates data extraction for brands by linking up with the many portals brands have to retrieve their sales data from;
Stores this data in a secure data warehouse;
Visualises this data with our custom-built dashboarding tools;
Generates actionable insights and recommendations so brands can instantly get to revenue generation through our many automated tools.
Martin: What types of FMCG customers does elm have?
Emily: We've built elm to be just as cost effective and impactful for smaller companies just starting out as it is for larger FMCG brands. Any brand that has an ecommerce presence or a listing in a supermarket in the UK is a potential customer of ours and our tools work so that our automated recommendations can be useful for any size of business.
So far, we're working with some of the most existing brands in the UK – including Minor Figures, Teapigs, Nice Wines, Sauce Shop, Clean Co and many more.
Martin: What are some of the challenges of working with data from multiple retailers?
Emily: Unfortunately, the data systems in place can be very antiquated and so make it really difficult for brands to draw real action and insight from the datasets they receive. That's where we can help brands with our range of tools.
Each retailer's data is also completely different from the next. Even simple things like when does a week start (ie Sunday or Monday) can throw brands off as this varies from one retailer to the next. I've seen this impact brands hugely believe it or not – even causing teams to split into siloes based on the retailer account they work on. Simple structural differences lead to bigger consequences down the line when they really don't need to.
The data extraction element is also very primitive in the industry. Retailers do not have very advanced systems to share data and so it can often be really tricky to pull data out in an easy manner – as lots of brands see when they try to do so for the first time!
And finally there's the task of bringing all the data together from multiple retailers, to try and get a holistic view of how the business is performing.
Martin: Besides providing a consolidated view of retail sales data for FMCG companies, how does elm add value to the data for its customers?
Emily: Our main focus as a business is to drive action. Data for the sake of data is no good to anyone in our eyes. Providing insights and recommended actions is the only way to truly understand the value of data as a brand. Our tools and actions do this for brands on a daily basis so that they can spend less time worrying about their numbers and more time growing their top-line performance.
As elm works with more customers and gathers more data, do you see the company also working with retailers to help them better understand their sales data?
We'd absolutely love to work with the retailer side of the equation too. We believe our tools can be just as impactful for the grocers themselves and we've already started discussions with a number of parties to see how we can do just that. We know, for example, that category managers and buyers sitting within the large retailers are themselves using the exact same antiquated systems in order to see their category or group of brands' performance. Our tools can work just as well for those within a retailer as it does for the brands themselves.
Ultimately, we're advocating for more access to better data systems that can give every stakeholder a better understanding of their numbers and what to do about them. That goal works just as well for the retailers as it does the brands themselves.
Martin: Do you see the data you are handling for clients having value in aggregate beyond the immediate needs of your customers. I'm thinking of it being valuable for spotting retail trends and shopping habits in a more macro sense.
Emily: Challenging the large incumbents in the industry is absolutely something we intend to do. The big data companies have held too much power for too long in the FMCG world and we would love to start providing industry reports, trends and insights in a more economical and democratised way so that brands can be judged based on the quality of their product rather than the size of their data team or budget.
Martin: Your company was only founded in 2020 and so is in its very early stages. How do you see elm evolving over the coming few years.
Emily: It's really amazing to see how far we've come from a product point of view in the last 10 months since we started. It's genuinely so exciting to think about what we'll build over the coming years and the power this could bring to FMCG brands as they look to base their decision making more and more on data. We've got lots planned from a product point of view and can't wait to continue delivering real value for everyone in the industry.
Martin: What are your thoughts on the rapidly changing retail landscape and what it means for the FMCG and retail sectors?
Emily: The shift to ecommerce has been a huge opportunity for smaller brands to take on the incumbents in their own categories at a rapid pace. Some of the brands using elm today are seeing huge growth thanks to an omnichannel approach to their business. For me, this is hugely exciting as it gives brands the chance to own their relationship with their customers and utilise data to make decisions that put customers first. I'm positive there will be a number of future category leaders who have been born out of this year's shift to ecommerce and will take a different approach to strategy as a result.