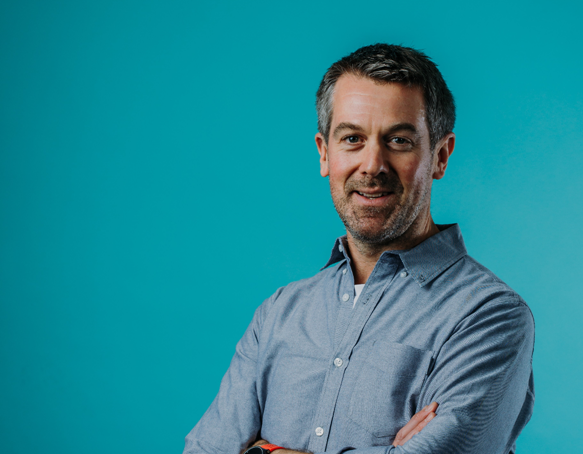 The costs of car ownership, both to vehicle owners and the environment, are substantial. Most cars sit idle in driveways, on streets and in car parks for the vast majority of the day. Karshare is an innovative startup making it easier and cheaper for non-owners to rent a car and owners to earn passive income from their vehicles. Based in Bristol, the company is rolling out to a number of cities across the UK and through its app and backend systems points the way to less crowded roads and better use of precious resources as well as lower running costs. This interview with Karshare founder and CEO, Andy Hibbert, shows how creative thinking combined with business and technology savvy can help solve important problems in a commercially sustainable way.
Martin: Can you give a brief overview of what Karshare does, who it was founded by and why?
Andy: Karshare is a Bristol-based, community car sharing scheme which enables car owners to rent out their vehicles to vetted drivers in their area. I founded it after researching the success of Airbnb in America. I'd hired a car and went through a terrible experience with queues, hidden costs and ending up with a completely different vehicle to the one I booked. When I was at the airport waiting to return back to the UK, I found myself staring out over a sea of thousands and thousands of parked cars and thought: Why can't we share our cars like we share our homes? Instead of having cars here at airports gathering dust, they could be earning cash for their owners! From first-hand experience, I knew people were frustrated with the traditional model of renting cars and decided it was time to reinvent how we own and drive cars.
Martin: Can you give a summary of how many people use the Karshare app as vehicle owners and renters?
Andy: Since September, we've had over 260 owners register to share their vehicles with their communities in Bristol. We work with these owners to get their cars checked against the criteria (for example, it must be less than 13 years old) and then proceed to enable our keyless sharing technology with themOur fleet is quickly outgrowing traditional car club providers, demonstrating the intrinsic benefits of community car sharing – making better use of idle parked cars given there are over 200,000 in Bristol. When Karshare launched as a free scheme to support key workers in March 2020, we were able to provide over 5,500 days of free rentals through cars that were donated by over 240 generous owners in Bristol. Since converting to a paid-for platform, our renter numbers have increased where people are renting cars for essential travel all through their phones. We can see that the demand is growing which we predict will perpetually increase once lockdown eases.
Martin: What are the biggest challenges in getting Karshare off the ground?
Andy: One of the biggest challenges is around our ambition to deliver the best experience to customers, by using our core technology and support from our service team. Enabling cars to be unlocked with a mobile phone by using facial recognition was no easy task. The team have worked effortlessly with literally 1000s of uncertainties which they have overcome through a combination of skill, determination and passion because they really believe in what we are trying to achieve. Our purpose is to power the move to net zero by making it easy to use a car without owning one, through community car sharing.
As we have moved through these uncertainties ahead of our launch, our service team has been incredible in supporting customers; helping to explain how the system works and assisting when things did not work as intended. The team have been instrumental in guiding our technical engineers on areas that need tightening up – and as such, we are really proud that our rentals are now fully operational through using the Karshare app.
Martin: Karshare is quite a radical concept for many people. What types of marketing are you finding works best?
Andy: The benefits of car sharing are three-fold: at the core of it, it's an income generator that requires very little effort from the car owner because the entire renting process takes place through an app. Being able to earn an extra £550 a month without having to lift a finger by sharing your car is quite an enticing prospect. Secondly, it is hugely beneficial to communities. Income is generated within a postcode when a renter books a car from someone two streets down, so people know that their money is staying local and supporting small entrepreneurs. Finally, it is the environmental impact of car sharing that really drives our marketing efforts: for every 1 car shared, we can take 14 off the road and for a city like Bristol, which is hugely climate-conscious and ambitious in its net zero targets, this is an attractive concept.
Martin: Does the data collected by the Karshare app have potential value beyond monitoring usage for charging vehicle renters?
Andy: Our data gives us an opportunity to actually encourage safer driving; through driver telematics, we keep track of renter behaviour, including acceleration, braking, mobile phone usage and fuel-efficiency. Throughout the rental, we provide the renter with feedback to improve their driving and reward them with a score.
Martin: Do you have any plans to extend your technology to the sharing of other items?
Andy: At this stage our aim is to be the leading community car sharing platform within the UK. By focusing solely in this area, we believe we can achieve this. We will, however, work with other great sharing business partners where there is really strong overlap. JustPark (sharing free parking spaces) and Campfly (sharing campervans which is great of UK based holidays) are just two examples of those that we aim to collaborate more with this year    
Martin: How has COVID impacted your business?
Andy: Karshare would not exist if it weren't for COVID-19. The shift from airport car sharing to neighbourhood car sharing grew from a growing demand for vehicles to support front line workers during the initial lockdown in March. We put a call out for people to donate their unused car and match them with someone in need. We ended up with over 10,500 days of free rentals for key workers across the UK. That's what our community car sharing scheme was borne out of: we retained those car owners once the world opened up again and enabled them to rent out their vehicles to anyone, in exchange for income. COVID-19 has also had a huge impact on the financial security of a lot of households so being able to generate additional income by renting out something that remains unused for a considerable amount of time is driving new users.
Martin: How do you see vehicle ownership changing over the coming decade?
Andy: In order to reach our net zero targets, we need to fundamentally shift the way we look at car ownership. Through car sharing, we hope to demonstrate that owning a car is a choice, not a necessity, and that the abundance of alternative and more sustainable transport options can outweigh the paradigm of ownership. Before COVID-19, we were already seeing a growing number of license holders who did not own a car and we hope to see that number increasing again once public transport is able to function normally and people feel more comfortable sharing their modes of transportation. The UK Government recently announced an end to the sale of new diesel and petrol vehicles by 2030 and we believe that this will prompt both renters and owners to consider new alternative options, such as car sharing.
Martin: You recently raised £1.4m through crowdfunding. How do you plan to use this money?
Andy: The funds will be used to support our expansion to four new cities in 2021 beyond our initial launch city, Bristol. To enable this, we need to expand our product and design team and scale-up our marketing to grow our community in all locations. Our tech will include new features to enhance the user experience, such as peer reviews, smart pricing, in-app messaging and enhanced driver feedback with rental scores. We will also be re-launching our airport sharing operations, starting at Gatwick Airport this year.