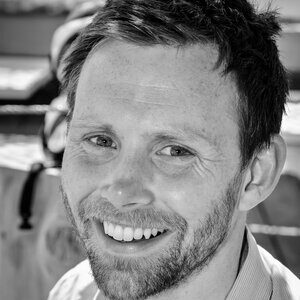 Our interviews with leaders and founders of data-driven businesses continues in this Q&A with Anthony Cosgrove, Chief Strategy Officer and Co-Founder of Harbr. Harbr offers an innovative platform on which enterprises can build private data exchanges. Based in London, the company recently raised $38.5 million in Series A funding that promises to place Harbr at the forefront of innovators in the data exchange services sector.
---
Martin: Can you give a brief overview of what Harbr does, when it was founded and by whom?
Anthony: Gary Butler, CEO and I founded Harbr in 2017 to solve the pervasive challenges around driving outcomes from data in a scalable and repeatable manner in the enterprise. Viewing these challenges from the needs of the data consumer, we designed the Harbr enterprise data exchange platform to make it easy to find, use, collaborate, manage, and if desired, to monetize data.



Martin: You describe Harbr as an enterprise data exchange. How does that differ from other data exchanges?
Anthony: The data exchange market is still maturing and there are a handful of offerings that are described as data exchanges that have quite disparate models.

The data exchanges people are most familiar with are commercial in nature. The major cloud providers offer data exchanges (or marketplaces) that aggregate third-party data and make it available for sale to anyone. There are also a handful of commercial data marketplaces that aggregate and sell specialized sets of third-party data, like financial data or IoT data.

Harbr doesn't sell data, but rather the software that powers data exchanges. Our enterprise data exchange platform is the foundation for our customers' private, custom-branded data exchanges. These may be used for commercial purposes, and we count a number of the world's largest data providers as customers. But more often, the data exchange is used to improve data sharing and collaboration within an enterprise or across an extended enterprise ecosystem of partners, suppliers and customers. The productization of data makes it easy to find, use, share and manage — solving many of the challenges enterprises face in extracting value from data.



Martin: Does Harbr specialize in particular industry sectors? If so, which ones?
Anthony: Every large enterprise can benefit from a data exchange to deliver outcomes from data faster. That said, data intensive industries, like financial services or pharmaceuticals, are among the early adopters of the enterprise data exchange.



Martin: You recently talked about "distributed ownership" at one of your webinars. Could you elaborate a little on that and how it relates to data exchanges and what Harbr does?
Anthony: Traditional data architectures and strategies have focused on aggregating and centralizing data — most often into data lakes and warehouses that are managed by a centralized IT or data team. While that makes data management and governance easier, it creates real challenges with data consumption.

Often, people are reluctant to hand over control of "their data" so they maintain it in siloes that exist across the organization. This model also disintermediates the data domain experts who understand the data and its context from the data consumers who have a business need to use it. This makes it more difficult to understand and extract value from data. It also contributes to complaints about data quality, because there is no path for feedback from data consumers to the data suppliers, so problematic data ends up being ignored instead of fixed.

A data exchange powered by Harbr empowers data domain experts as data product managers – giving them control of how and by whom their data is used and enabling data consumers with direct access to the person with knowledge of the data. This breaks down silos, builds trust, and accelerates the ability for data consumers and business users to achieve target outcomes from data.



Martin: What is the balance between your customers using Harbr for leveraging their internal data and those using your exchange for accessing and using external data?
Anthony: The use cases for data exchange are numerous and though many of our customer conversations start with a specific internal or external need, the ability to solve multiple challenges quickly becomes apparent and the conversations expand. Most of our customers end up with a combination of internal and external data within their data exchange to address different requirements.



Martin: What are some actual use cases for Harbr's data exchange?
Anthony: Harbr customers today are realizing a variety of benefits by using the data exchange for various use cases, including:  
Martin: What is Harbr's revenue model?
Anthony: Harbr creates and deploys a customized data exchange instance for each customer in their preferred cloud. For this, Harbr charges an annual software license fee as well usage charges for value-generating features.



Martin: How do you see the future of data exchanges evolving in terms of how customers use them and the types of data they will contain?
Anthony: We expect data exchanges to transform the enterprise data landscape pretty significantly by shifting power from a centralized function to all of the data consumers across the business. We've seen how quickly enterprises move from a single use case for a data exchange to broader usage as they experience the benefits of managing data as a product and the power of collaboration. 
Beyond democratizing data internally, we will see innovative companies using data exchanges to: 
Expand the lens through which they view their businesses by incorporating data from partners, suppliers, distributors in their extended ecosystem.
Jump-start a new digital business model by monetizing their data, especially for companies whose core businesses are more traditional.



Martin: What plans does Harbr have for growth over the next 5 years?
Anthony: Lots of it! As a well-funded, early stage software company, Harbr expects to deliver triple digit growth for the next several years. We see a multi-billion dollar opportunity for data exchanges within the enterprise and further opportunity in the public sector.
Martin: How does Harbr plan to invest the $38.5 million raised in a recent Series A funding round?
Anthony: Our immediate focus is to scale to keep up with the significant demand we're experiencing. That includes building our capacity to onboard and drive success for enterprise customers, continuing to develop the platform to support new requirements, and ramping our sales and marketing teams.